Pipe Leak Detection
Pipe leak detection is one of our main areas of expertise and we often complete pipe leak detection throughout the country for homes and businesses. If a leak occurs it needs to be stopped and repaired quickly to prevent damage and the costs that this would cause – but sometimes the source is not apparent. We provide an expert pipe leak detection service and regularly work with period properties where finding a leak in piping could be extremely costly or difficult, as it would require the disruption of period features. For professional, reliable and cost effective pipe leak detection that you can rely on 100 per cent, look no further than Cheshire Plumbers, the areas leading plumbers and leak detectors.
The Advantages of Pipe Leak Detection
Our pipe leak detection works by using cutting edge technology such as thermal imaging to find the leak from surface level. This removes the need for disturbing large areas of the flooring and aesthetics of the building and instead, finds the source quickly to minimise further damage to your property. This is particularly useful if the area that the leak became apparent is far from the source. It also removes the need for long periods of down time in businesses, and inconvenience in homes. Put simply, our team of expert plumbers use the latest technology to perform quick pipe leak detection which results in minimal mess and disruption in your property in comparison to other plumbing companies.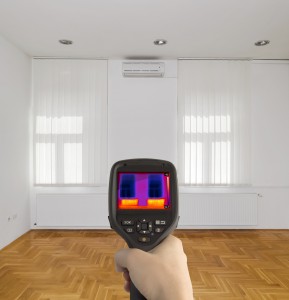 Thermal imaging is our most widely used pipe leak detection technique and uses special infrared cameras to detect the thermal energy that is being released. This enables us to build up a comprehensive image of where a leak may be coming from by looking for spikes in heat. Even if you don't encounter an issue from a leak you may still have one, which could drastically effect your energy efficiency, seeing an unexpected increase in your energy bills. It's therefore a useful process if you wish to do an energy audit, or are moving to a new building to ensure the heating is working correctly.
Contact Us Today For Pipe Leak Detection
Cheshire plumbers specialise in pipe leak detection, and so if you think you have a leak, or would like a comprehensive check of your heating systems then please get in touch with a member of our team. You're assured high levels of customer service, expertise and reliability.