Solar Heating
With global temperatures continuing to rise and as traditional energy resources decline, it's no wonder that domestic energy conservation remains a universally high priority. The development of innovative and effective renewable energy solutions is critical to future efficiency and environmental well being. Solar heating for domestic hot water is one such solution and is the fastest growing renewable technology across Europe. It is based on harnessing energy from the sun to indirectly heat water in a cylinder, and in the UK alone, sales of glazed solar collector units are forecast to double over the next four years. In this market manufacturers such as Vaillant continues to make significant investment to create category leading products that precisely meet the needs of specifiers, installers, home owners and, of course, the environment.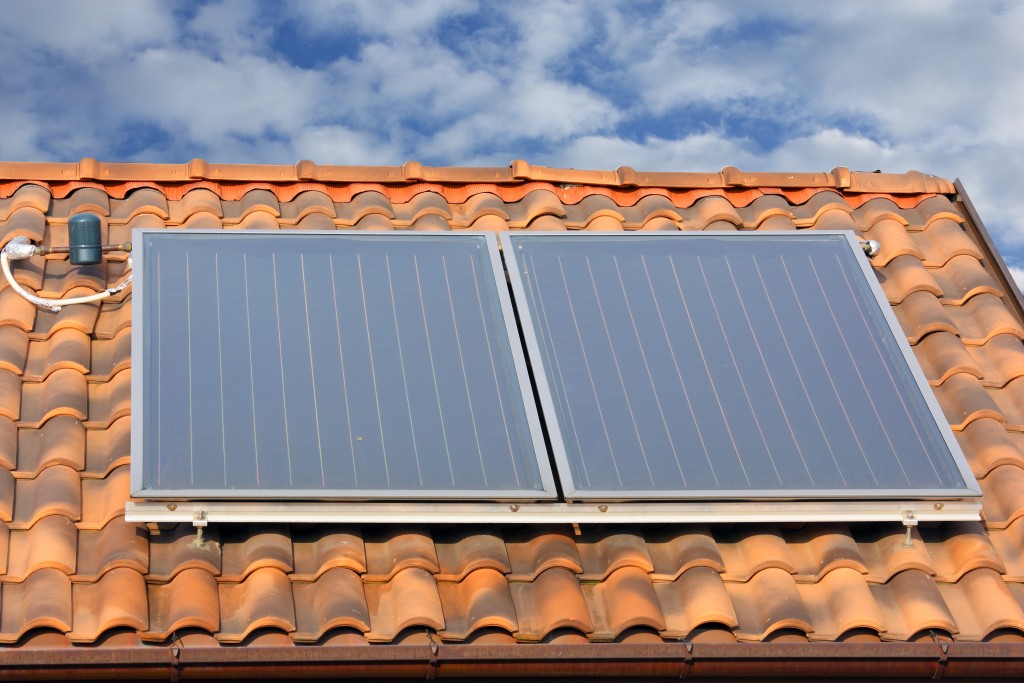 Solar Heating Specialists
Here at Cheshire Plumbers, we are solar heating specialists and regularly install solar heating systems for customers across Cheshire. With over 10 years experience in the plumbing and heating industry, we understand fully how solar heating systems work and are renowned for delivering an excellent level of workmanship which requires no call-outs after installation. With Cheshire Plumbers, your property is in safe hands and we guarantee to provide you with a reliable solar heating solution which will provide you renewable energy for many years!
How Our Solar Heating System Works:
The sun's energy heats solar fluid in the solar collector which is then pumped by the solar pump unit to a coil designed to heat water in a dedicated stainless steel storage cylinder. A second indirect coil in the cylinder is connected to a conventional heating source, such as a gas boiler, to provide additional heating when there is insufficient solar energy available. The boiler is also required to provide central heating. Managed by a solar control, the system is able to automatically switch between solar and the auxiliary heat source to ensure there is always hot water on demand.
How Much is a Typical Solar Heating System?
There is not really a typical cost – it depends on the number of collectors required, the size of the cylinder and on installation details such as accessibility for the scaffold and the complexity of the wiring, anything from £3000 to £5000. If you are interested in switching to a solar heating solution, why not contact us today for a quote!